Analysis of DORA in the Context of Enterprise Cyber Security in the EU
The Digital Operational Resilience Act (DORA) is pivotal in shaping the cybersecurity landscape for financial entities within the European Union. As financial transactions grow increasingly digital and cross-border, the need for a robust, unified cybersecurity standard becomes paramount. This blog post dives deep into DORA, examining its implications, requirements, and significance for enterprise cybersecurity in the EU.
---
Understanding DORA: The Backdrop
At its core, DORA is designed to address the challenges posed by digitalizing financial services. As these services evolve and expand, so do the cyber threats they face. DORA is a response to these ever-increasing and ever-evolving threats, offering a harmonized approach to ensure the digital resilience of the EU's financial sector.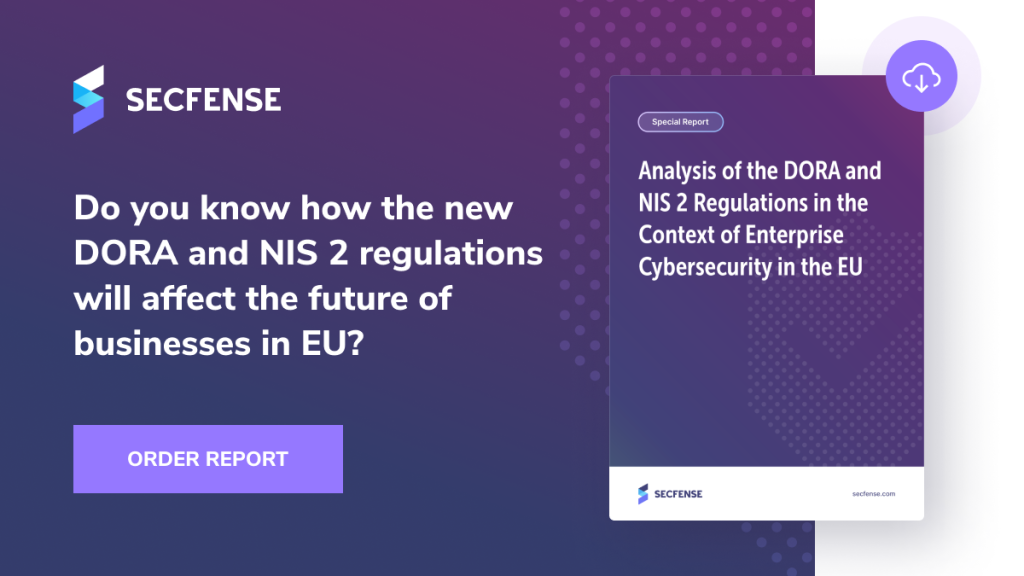 DORA's Central Tenets and Implications
Tailored for the Financial Sector: Unlike broader regulatory frameworks like NIS 2, DORA is explicitly crafted for the financial realm. It provides detailed, sector-specific guidelines, ensuring that entities have a clear roadmap for compliance.
Governance at the Helm: DORA places the responsibility for cybersecurity squarely on the shoulders of an entity's management board or board of directors. These individuals are charged with:
Defining and approving ICT risk management frameworks.
Ensuring the integrity, authenticity, availability, and confidentiality of data.
Allocating appropriate budgets for cybersecurity initiatives.
Regularly updating their knowledge of ICT-related risks.
Emphasis on Strong Authentication: One of the standout features of DORA is its emphasis on strong authentication mechanisms. With cyber threats like phishing and social engineering on the rise, DORA mandates that financial entities implement robust, multi-factor authentication methods. This layered approach to security ensures that even if one factor is compromised, unauthorized access remains difficult.
Cryptographic Key Management: Data encryption is a cornerstone of cybersecurity. DORA underscores the importance of cryptographic keys in this endeavor. Whether an organization opts for symmetric or asymmetric encryption, the management and protection of these keys become vital. Mismanaged keys can lead to data breaches, making their secure storage and management paramount.
DORA vs. Broader Cybersecurity Directives
While DORA is tailored for the financial sector, its introduction doesn't negate the relevance of broader directives like NIS 2. Instead, it complements them. Where NIS 2 provides a more general overview of cybersecurity for a broader range of entities, DORA delves deep into the specifics required for the financial domain.
That said, DORA's requirements are arguably more stringent, given the sensitivity and scale of financial transactions. Institutions, therefore, need to strike a balance, ensuring they meet the mandates of both DORA and overarching directives like NIS 2.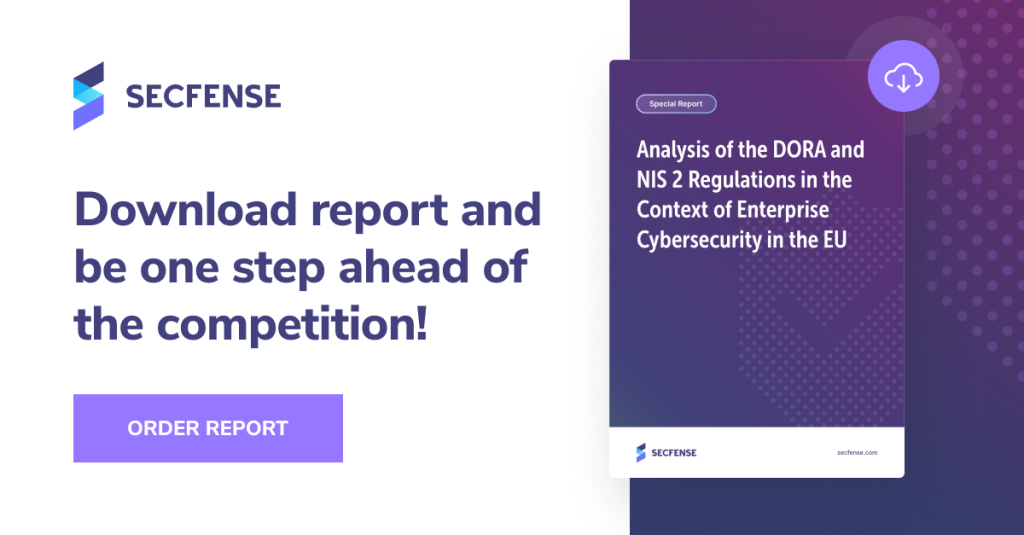 Future-Proofing with DORA
Beyond immediate compliance, DORA is an invitation for financial entities to future-proof themselves. As cyber threats evolve, institutions that embrace DORA's guidelines will be better poised to tackle these challenges head-on.
This forward-thinking approach involves:
Continuously updating and revising ICT risk management strategies.
Investing in cutting-edge cybersecurity tools and technologies.
Prioritizing employee training and awareness programs.
Conducting regular cybersecurity audits and assessments.
Conclusion
DORA is more than just a regulatory framework; it's a vision for a safer, more resilient financial sector within the EU. As financial entities navigate the digital landscape, adhering to DORA's guidelines will not only ensure compliance but also foster trust among customers and stakeholders. Embracing DORA is, therefore, both a regulatory mandate and a strategic move towards a more secure financial future.
---
Note: This article is based on the "Special Report: Analysis of DORA and NIS2 Regulations in the Context of Enterprise Cyber Security in the EU." For a comprehensive understanding and deeper insights, we invite you to download the full report here. Equip yourself with in-depth knowledge and stay ahead in the evolving landscape of enterprise cybersecurity in the EU.