Secfense IdP (Identity Provider) is a new solution in Secfense product offering. Secfense IdP was created to help with juggling many identities and smoothly shifting between different IAM systems. With Secfense IdP, businesses can pick and choose features from various IAM providers without having to do a full switch.
Secfense IdP benefits:
Integrated Flexibility and Control: one of the core advantages of Secfense IdP is its profound flexibility. It lets companies pick and choose how they want to manage their employee's online identities. Instead of a unilateral authentication approach, it provides a nuanced method where decisions about which users of varied applications get authenticated and through which IAM system (e.g., Entra ID or Okta), can be taken with precision.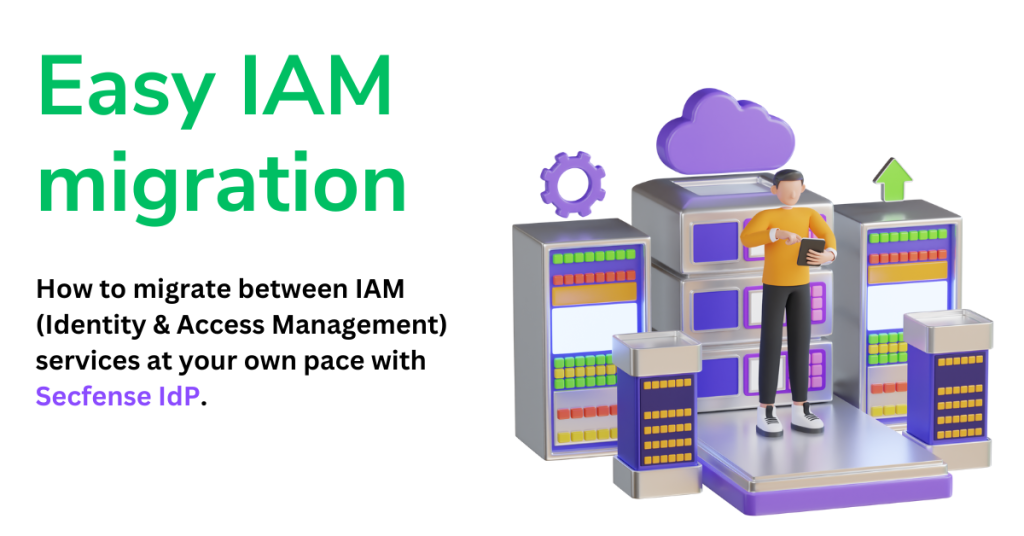 User Access Security Broker (UASB): Adding another layer of security, the UASB is an intermediary layer that triggers strong authentication based on FIDO standard and let's organization switch completely to passwordless authentication. Secfense UASB monitors and controls access to various web applications and data sources. This broker ensures that only the right individuals gain access to certain data based on predefined policies. The UASB acts as a security gatekeeper, determining who gets in and who doesn't. By integrating this into Secfense IdP, organizations can improve their cybersecurity posture, ensuring that identity and access management are not only flexible but also ironclad in security.
Seamless Integration and Smooth Migration: Secfense IdP isn't just a regular identity tool. Think of it as a middleman that shares digital IDs from lots of places. It sits between different identity systems, making it easier for businesses to switch from one system to another. With this, companies can make small changes at a time, causing fewer problems and making things run smoother.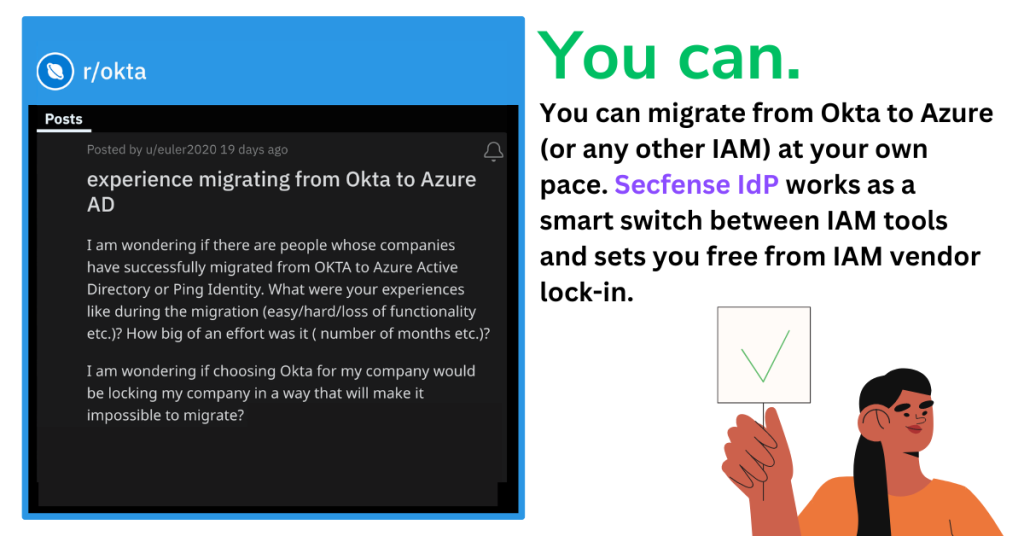 Passwordless Enablement: Secfense IdP with the use of a user access security broker approach offers a pioneering approach to passwordless authentication. Utilizing the FIDO standard offers users a hassle-free and highly secure authentication experience, eliminating threats associated with password breaches. This not only boosts security but also enhances user experience and reduces the burdens on IT helpdesks related to password resets.
Enhanced Security Measures: Secfense IdP does more than handle identities. It offers a broad range of security tools. From allowing users to log in without passwords to evaluating potential risks when granting access, identifying suspicious bot activities, and even using advanced techniques to recognize users based on their online behaviors – it provides a comprehensive approach to online security.
Cost-Effective Security: Companies sometimes feel forced to buy expensive IAM packages to get a few important features. Secfense IdP offers a way out. It lets businesses pick just the features they need, like tools to measure risk when granting access, without having to spend big on packages that have a lot of extras they don't want.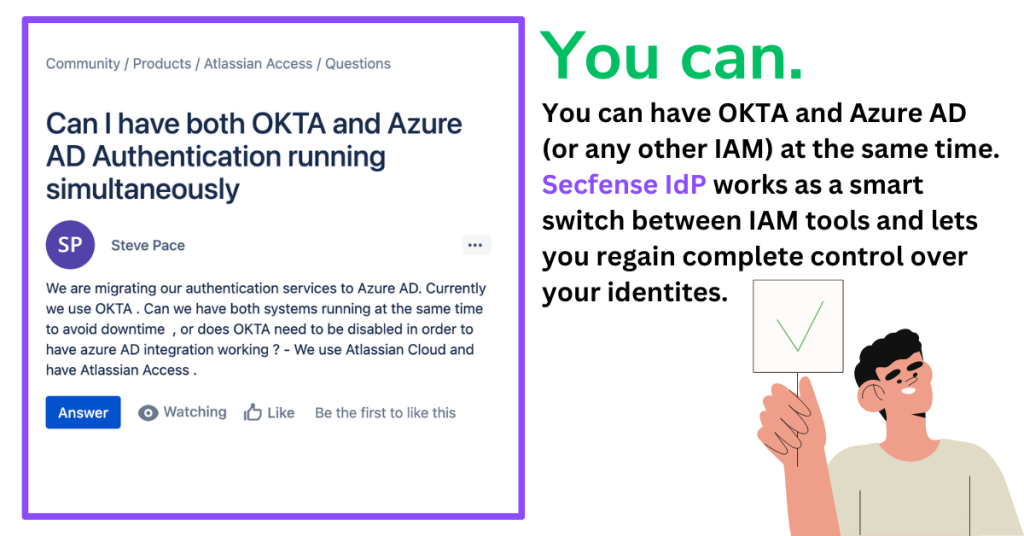 Unrivaled Compatibility: A great thing about Secfense IdP is how well it works with other programs. It's designed to easily fit with apps a company already uses, meaning there's no headache of changing a lot of tech stuff behind the scenes.
In short, given the variety of challenges modern companies have with handling different IAM tools, Secfense IdP stands out. It combines flexibility, top-notch security, and great efficiency, introducing a fresh approach to managing digital identities.