Secfense joins NVIDIA Inception
Secfense announced it has joined NVIDIA Inception, a program designed to nurture startups revolutionizing industries with technology advancements.
Secfense is focused on helping companies switch from password-based security to passwordless multi-factor authentication (MFA) on all applications and without any coding. With Secfense, organizations can protect all their accounts with phishing-resistant FIDO2 authentication standard, with zero software integration costs.
NVIDIA Inception will allow Secfense to drive its business forward through go-to-market support and technology assistance. The program will also offer Secfense the opportunity to collaborate with industry-leading experts and other AI-driven organizations.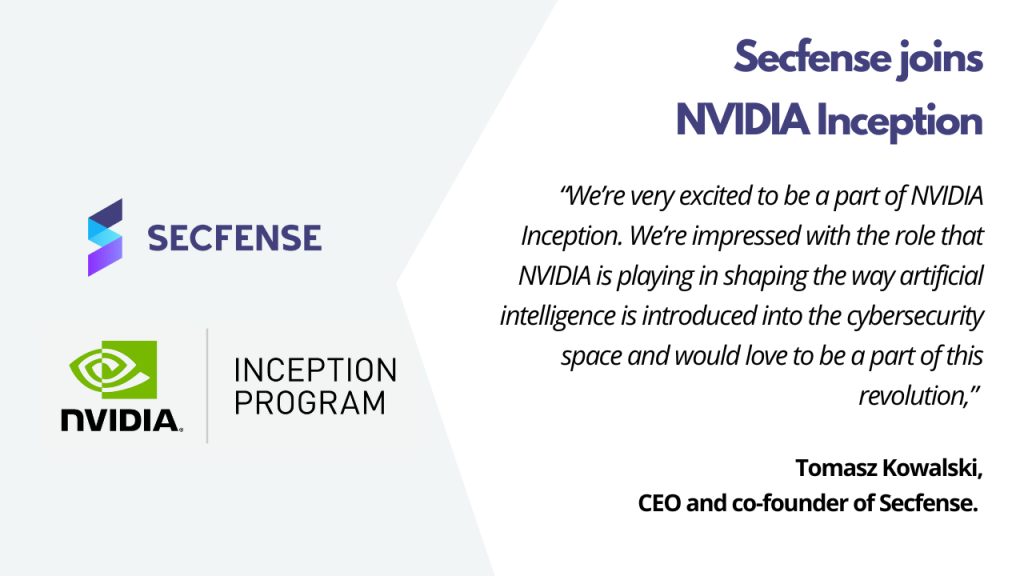 "We're very excited to be a part of NVIDIA Inception. We're impressed with the role that NVIDIA is playing in shaping the way artificial intelligence is introduced into the cybersecurity space and would love to be a part of this revolution," says Tomasz Kowalski, CEO, and co-founder of Secfense.
NVIDIA Inception helps startups during critical stages of product development, prototyping and deployment. Every NVIDIA Inception member gets a custom set of ongoing benefits, such as NVIDIA Deep Learning Institute credits, marketing support, and technology assistance, which provides startups with the fundamental tools to help them grow.
About Secfense
Secfense helps organizations protect all their accounts with FIDO2 authentication or any other modern authentication method. No-coding integration allows companies to add any MFA to any app in minutes, significantly lowering IT specialist engagement and completely eliminating software developers' engagement in software integration and maintenance.