Marcin Szary, Secfense CTO and cofounder was a guest at the State of Identity Podcast hosted by Cameron D'Ambrosi from the Liminal Strategy Partners site. Here's a brief summary of the Secfense episode. To listen to the whole thing, please visit the Liminal page.
Introduction
Ensuring secure and reliable access to digital identities is paramount in a rapidly evolving digital world. Organizations seek robust authentication solutions to protect their sensitive data as cyber threats continue rising. In a recent podcast episode of "State of Identity," Marcin Szary, the Chief Technology Officer at Secfense, discussed the challenges of password-based authentication and the potential for passwordless solutions to revolutionize the cybersecurity landscape. This blog post delves into the key takeaways from the Liminalm podcast and explores how Secfense is differentiating itself in the crowded authentication market.
The Persistent Password Problem
Passwords have long been the standard authentication method, but their inherent vulnerabilities have made them weak in cybersecurity. Despite numerous attempts to replace passwords, they continue to persist. Marcin Szary acknowledges the recurring prophecy of the "death of passwords" and highlights how the FIDO (Fast Identity Online) alliance and open specifications may finally succeed in eliminating passwords as the primary authentication factor and pave the way for a passwordless future.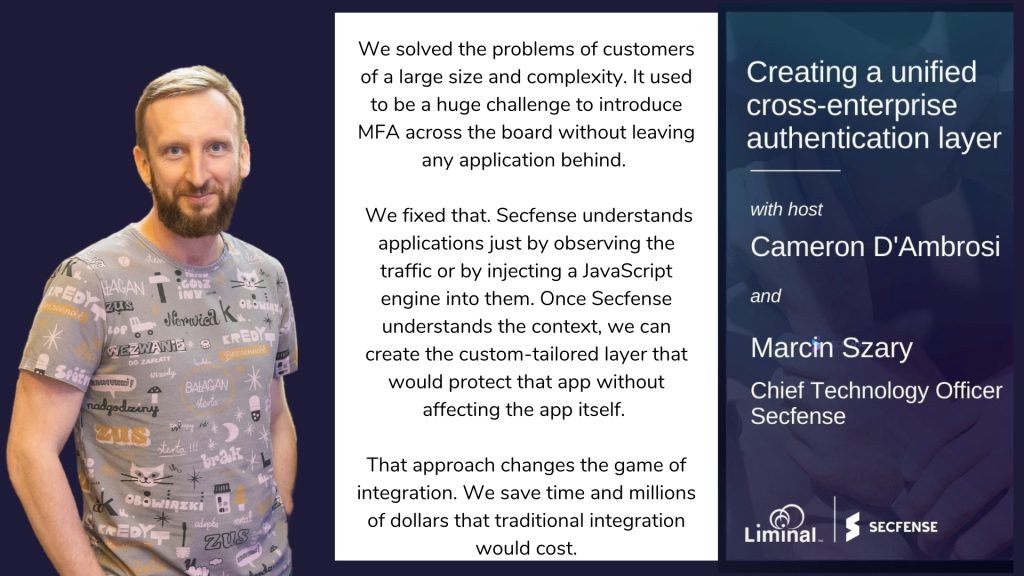 The Promise of FIDO and Passwordless Authentication
FIDO, backed by industry giants like Google, Apple, Microsoft, Visa, and MasterCard, offers an open standard for strong authentication. Szary emphasizes that FIDO's cryptographic-based identity and the use of public key cryptography have the potential to eliminate shared secrets, enhance security, and preserve privacy. The FIDO2 specification, in particular, introduces the concept of passkeys, enabling users to create secure identities across different devices and platforms. Passkeys offer a promising path toward passwordless authentication by removing the friction associated with traditional password-based authentication.
Binding Credentials to Individuals
One of the critical aspects of passwordless authentication is securely binding the credentials to the individual. Szary emphasizes that shared secrets have always been problematic, including one-time passwords (OTP) generated by mobile apps. FIDO2 credentials, on the other hand, leverage public key cryptography, ensuring that secrets are never revealed to third parties. Additionally, FIDO2 prioritizes privacy by design, ensuring that identities cannot be traced back to specific individuals. This privacy layer is a significant advantage, allowing application owners to authenticate users without needing to know their real identities unless required for specific use cases.
Secfense's Differentiation and Approach
Secfense distinguishes itself from other multi-factor authentication (MFA) platforms by addressing the complex authentication requirements of highly regulated enterprises. Recognizing the heterogeneity of their customers' IT environments, Secfense provides a unified intermediary layer that complements existing infrastructure. Instead of pre-built modules or connectors, Secfense takes a zero-knowledge approach, tailoring authentication solutions based on each organization's unique tech stack. This approach allows them to secure applications that are difficult to modify or migrate to passwordless authentication. Secfense tackles the challenge of implementing strong authentication across diverse and complex IT landscapes by focusing on enterprise customers in regulated markets.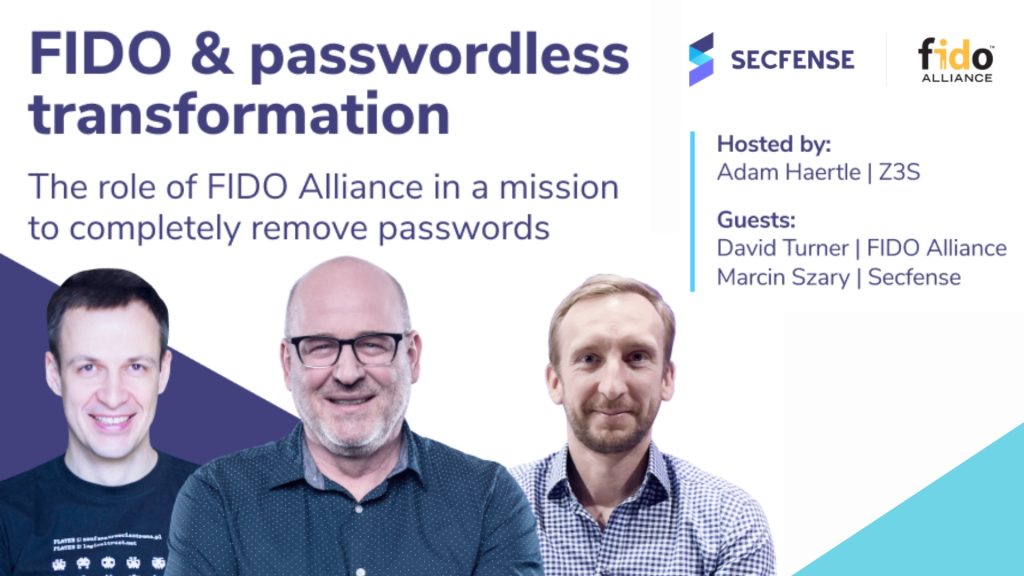 Conclusion
As the demand for robust authentication solutions grows, organizations must address the limitations of password-based authentication. The emergence of passwordless authentication, fueled by the FIDO alliance's open standards, offers a promising solution. Secfense, with its innovative approach and focus on complex IT environments, is positioned to drive the adoption of passwordless authentication in highly regulated sectors. Secfense enables organizations to strengthen their security posture without extensive modifications or disruptions by providing an intermediary layer that complements existing infrastructure. As the cybersecurity landscape continues to evolve, Secfense is at the forefront, revolutionizing authentication practices and paving the way for a passwordless future.