Vendor Lock-in
The challenges of the modern world require companies to hire third-party IT sellers. Organizations don't always have the required human resources to perform some complex business operations. That's why they look for suitable technology providers who can fix or improve the company's operations.
It's not easy to find a vendor that will fulfill all your company's needs. Oftentimes businesses end up hiring the company without much consideration for its long-term cooperation and become a victim to the vendor lock-in.
Vendor lock-in. That unpleasant feeling when you realize your technology provider just plugged a hose into your pocket and sucks all your money while patting you on the shoulder. Vendor lock-in is one of the worst things when buying software. You hate it. It sucks. But you stick to it anyway.
What is the vendor lock-in?
The vendor lock-in is not a new term, it had been here since the arrival of the IT industry. But it was not always seen as a restraint to a business. When you take IT services from a third party, it becomes nearly impossible to avoid the vendor lock-in drawbacks. The companies start to feel the pain of it when they realize that they rely on one seller for most of their IT tasks and operations. It becomes almost impossible to switch a vendor given the vast dependence on the current one. Switching is difficult, because of various factors, such as contract conditions, pricing tactics, technology, and skills.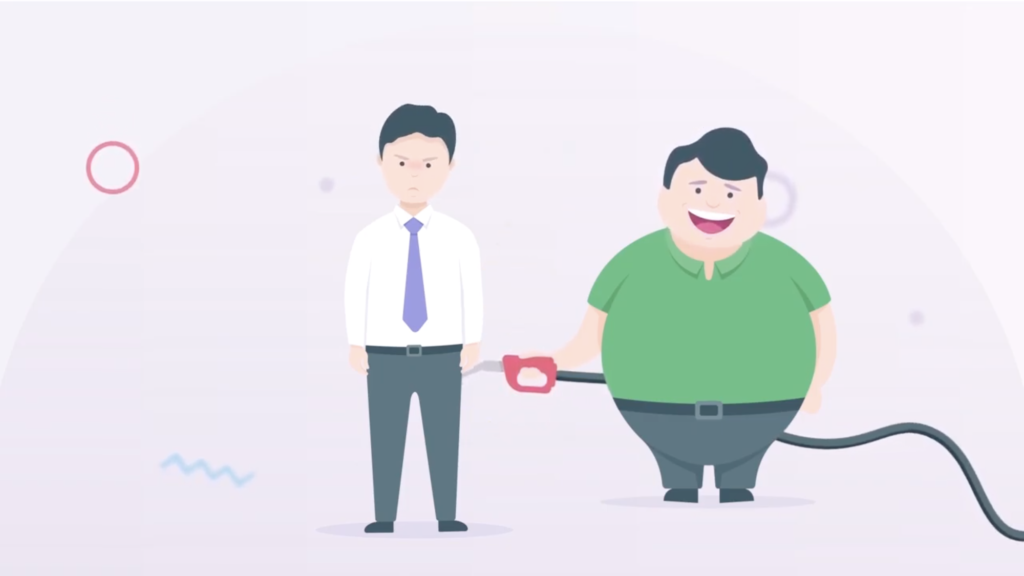 Why vendor lock-in is a problem in big companies?
Large scale businesses are equally affected by the lock-in as are the small ones. Small businesses are targeted by being offered the services at low prices by the provider. Once they join hands with the software producer, the small companies are bound to get more services for updating and maintenance at high prices compared to the initial offering. The seller takes lots of time to render the required services, even a small change in the coding of the software can take whole months. Taking long to provide the service increases the chances of the competitors to bring the update before you do, and this can shift the course of your business progress.
You can either go with a big brand which will cost an arm and a leg… or risk flirting with a small vendor that may disappear faster than a dot com bubble during the 90s.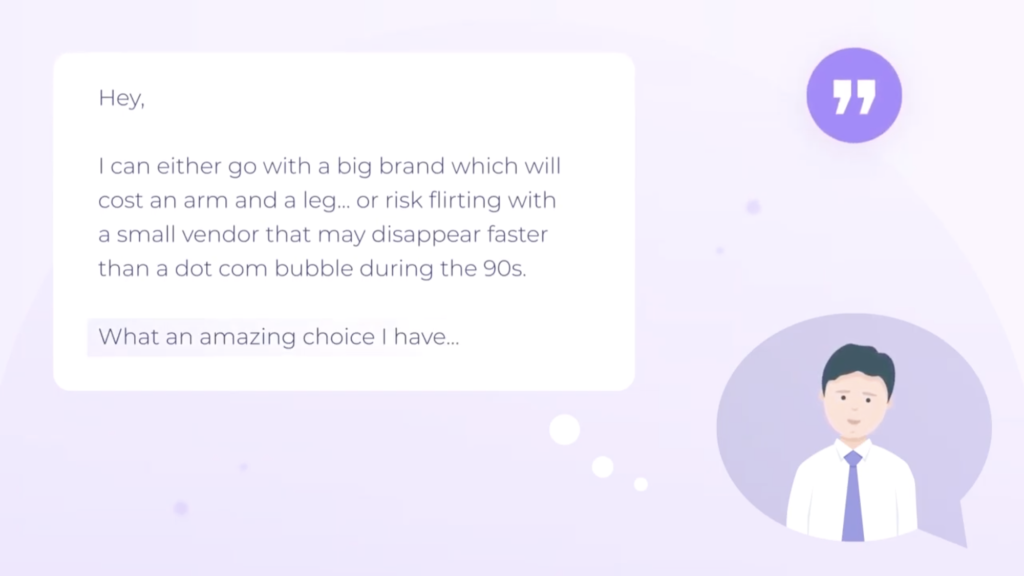 How can the problem of vendor lock-in be solved?
Many companies have shifted to the cloud platforms to avoid getting locked in with third-party vendors for IT solutions but cloud solutions have other risks and concerns. It is still not possible to completely avoid the vendor lock-in when you rely on a third-party vendor.
How to avoid the vendor lock-in problems:
Be clear about the entry and exit strategy.
Be aware if there's an auto-renewal strategy offered or mentioned in the contract.
If using a service cloud vendor, your applications should be designed to be working with or without the vendor's infrastructure.
It is preferred that you keep the on-premise option open.
Always keep a backup vendor in consideration just in case you leave the existing one.
Signing up for a big vendor does not always mean you need to give up all control. And that is especially true for user access management or data security. Both areas can be easily made independent and freed from all vendor lock-in burdens.
How to set your data security free from the vendor lock-in clinch:
Introducing a Secfense User Access Security Broker you can easily shape your user access policies and add multiple layers of authorizations without paying millions for the slightest change in the code.
Secfense has completely redefined the way in which application security is delivered. It is still possible to use 'big guys' software AND at the same time:
keep control over application's security
unify user access security policies for all the apps and all the users
connect to all business apps without VPN while maintaining a high security level
But how is that done?
A demo of the User Access Security Broker deployment can be checked here. The demo, as well as the complete deployment process, takes around 5-minutes. In case some things would still be unclear and questions unanswered you can always schedule a discovery call with us here.