Secfense was invited to share our predictions on what's coming in 2021 in cybersecurity. The article is titled User Access Security Brokers and Behavioral Biometrics: Secfense Predictions for 2021.
Secfense and Enterprise Security Magazine
We had the pleasure to work with Enterprise Security Magazine on some occasions in the past. They reached out to us first back in 2019 when they were doing research on Multi-Factor Authentication (MFA) providers and after learning more about our technology decided to include us in the list of Top 10 Multi-Factor Authentication Solution Providers in Europe – 2019.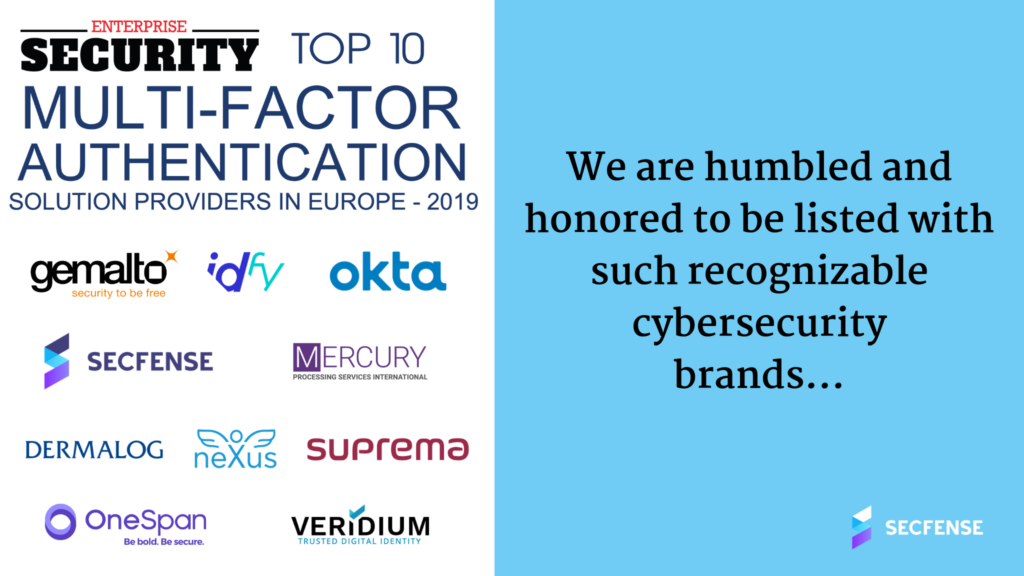 Secfense was selected by a dedicated panel of executives, analysts, and investors from the cybersecurity industry, as well as the editorial board of Enterprise Security Magazine. Marcin Szary, CTO and co-founder of Secfense was invited to an interview by Enterprise Security Magazine and he shared some of his thoughts on user authentication challenges related to strong authentication methods.  This interview can be found here on the Enterprise Security Magazine website. This interview was also the first time the concept of the user access security broker was mentioned for the first time to the public.
Secfense Predictions for 2021
To confront our predictions with reality you can visit the Enterprise Security website and read the full article there. We are mentioning things like:
shift in the use of 2FA methods from traditional to newer ones
expansion of the use of 2FA and making it an enterprise standard
protecting remote workers at scale and putting stress on remote work security
new biometric authentication mechanisms such as behavioral biometrics
user access security brokers or 2FA brokers as a way to expand 2FA within organizations