That was exciting news.  We got accepted at Finovate in London where we will present our Secfense live demo to over a thousand attendees! We will show User Access Security Broker and the demo will show how easy it is to add two-factor authentication on any web application in minutes. We decided to participate in the show because multi-factor authentication is especially popular in the financial services sector when strong customer authentication is often imposed by various legal regulations.
Finovate is an event for the fintech industry where the most modern banks and suppliers of IT solutions show their products.
This event, however, has an unusual form. All accepted exhibitors must be able to comment on the product:
only in the form of a live demo (goodbye boring PowerPointy)
no longer than 7 minutes (no one will be able to fall asleep during the lecture)
the product must solve a real business problem
Finovate takes place 6 times a year, but only once a year in Europe, in February in London.
Other editions include Singapore, New York, San Francisco, Hong Kong, Dubai and Cape Town.
Over the years, a great number of interesting security solutions have also appeared at these events.
Last year, iProov, world leader in the field of anti-spoofing and liveness detection field won the Best of Show award. You can check their presentation here.
Now it's time for us to work hard and show something really extraordinary in February!
All Secfense friends can use our special discount voucher and participate in Finovate paying 20% less.
So if you or someone in your team would be interested in participating in this amazing show, you can get 20% cheaper with this code below.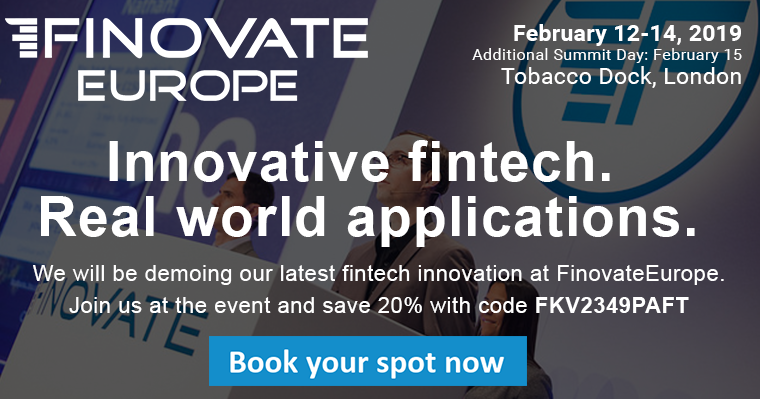 Keep your fingers crossed for us and I hope to see Finovate in a few months!