Secfense was awarded the best pitch at the ECCC Access-2-Market event in Katowice, Poland. Building on this achievement, Secfense is now gearing up to participate in the finals of the ECSO's CISO Choice Award.
ECCC Access-2-Market Success
Secfense's participation in the ECCC Access-2-Market event proved to be a resounding success. The event, organized by the European Cybersecurity Community (ECC), brought together cybersecurity providers, CISOs, business leaders, and investors in a vibrant marketplace of ideas and innovation. During the event, Secfense had the opportunity to showcase User Access Security Broker, captivating the audience with Krzysztof Góźdź's engaging pitch. Secfense's impressive performance earned the company the esteemed Best Pitch Award, validating its innovative approach to FIDO MFA adoption and passwordless transformation.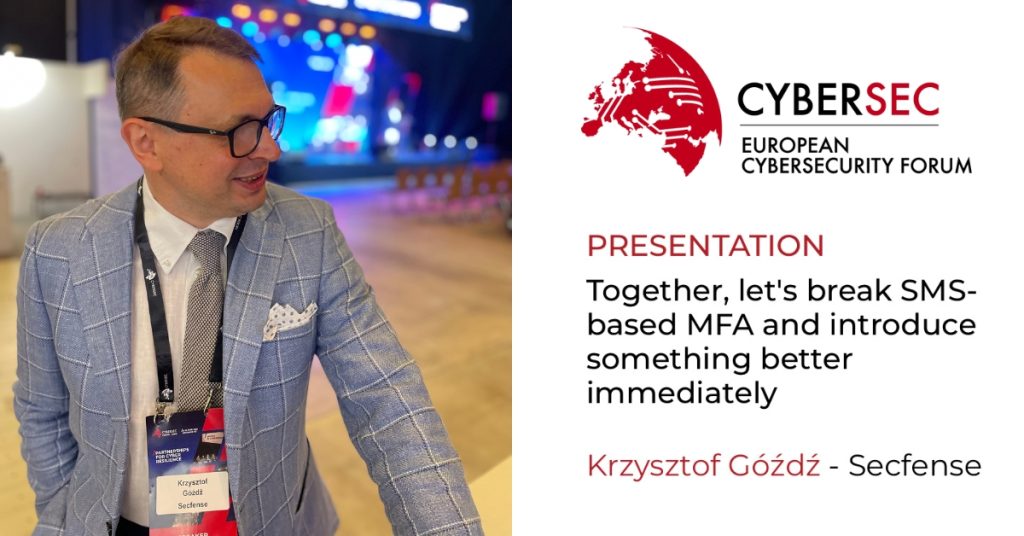 Advancing to ECSO's CISO Choice Award Finals
Secfense's triumph at the ECCC Access-2-Market event has opened the doors to yet another remarkable opportunity. The company has secured a spot in the finals of the ECSO's CISO Choice Award. This prestigious award recognizes outstanding achievements in the field of cybersecurity and highlights the contributions of industry leaders. Secfense's qualification for the finals underscores its dedication to providing exceptional solution in user access security & authentication space. As a finalist, Secfense is excited to showcase its innovative approach and compete among other top cybersecurity companies for this esteemed recognition.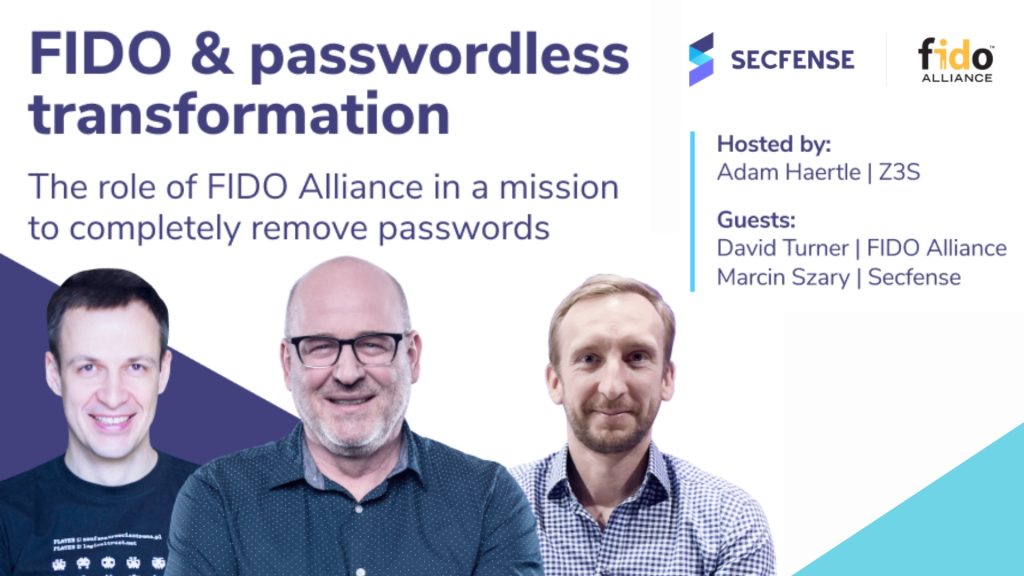 The competition was a part of CYBERSEC FORUM/EXPO 2023 in Katowice and was organized by the following institutions.
The European Cybersecurity Competence Centre (ECCC): The European Cybersecurity Competence Centre is an organization dedicated to strengthening Europe's cybersecurity capabilities and resilience. It serves as a platform for collaboration, bringing together experts, industry leaders, researchers, and policymakers from across Europe. The ECCC focuses on fostering innovation, knowledge sharing, and cooperation to address the cybersecurity challenges faced by European countries.
Poland Cybersecurity Coordination Centre (NCC-PL): The Poland Cybersecurity Coordination Centre is a national entity responsible for coordinating and overseeing cybersecurity efforts within Poland. It works closely with government agencies, organizations, and stakeholders to enhance the country's cybersecurity posture. The NCC-PL aims to protect critical infrastructure, combat cyber threats, and promote cybersecurity awareness and best practices.
CYBERSEC FORUM/EXPO 2023: The CYBERSEC FORUM/EXPO 2023 is a prominent cybersecurity event that brings together industry experts, policymakers, academics, and practitioners to discuss and address key cybersecurity challenges. The forum provides a platform for sharing insights, exchanging ideas, and fostering collaboration. The accompanying expo showcases cutting-edge cybersecurity solutions, technologies, and innovations from leading industry players.
The Kosciuszko Institute: The Kosciuszko Institute is a renowned think tank, and research institute focused on cybersecurity and international affairs. It conducts research, organizes events, and promotes dialogue on cybersecurity policy, emerging threats, and technological advancements. The institute collaborates with various stakeholders to shape policies, raise awareness, and contribute to the global cybersecurity ecosystem.
#CyberMadeInPoland Cluster: The #CyberMadeInPoland Cluster is an association of Polish cybersecurity companies and organizations aimed at promoting the capabilities and expertise of the Polish cybersecurity industry. The cluster facilitates collaboration, knowledge exchange, and joint initiatives among its members. It strives to position Poland as a leading hub for domestic and international cybersecurity innovation, products, and services.
Secfense's participation in the upcoming ECSO's CISO Choice Award finals further underscores its commitment to helping the world move away from passwords and protect identity online with secure and easy-to-use passwordless authentication.