Our team was thrilled when the news from Enterprise Security magazine came. It turned that Secfense was listed among the Top 10 Multi-Factor Authentication Solution Providers in Europe – 2019!
We are honored to be considered among such well-known as respected brands as Gemalto, iDfy, or Okta, companies that help businesses address their challenges and risks related to user access authentication.
Enterprise Security Magazine recognized the unique value in Secfense and how the company assists companies to protect their users, by introducing any two-factor authentication method to any application without changing the code or database.
Secfense User Access Security Broker has two main goals that help customers to achieve:
increasing the level of security of the authentication process
adding customizable authorization steps wherever it's necessary
What makes Secfense different is that the deployment of a security layer is instantaneous and there is no interference with the protected application code.
Secfense was hand-picked by a special panel of executives, analysts, and investors in the cybersecurity industry, as well as the editorial board of Enterprise Security Magazine. Our CTO (and one of the two co-founders) Marcin Szary gave a short interview for Enterprise Security Magazine and shared some of his views on user authentication challenges related to strong authentication methods.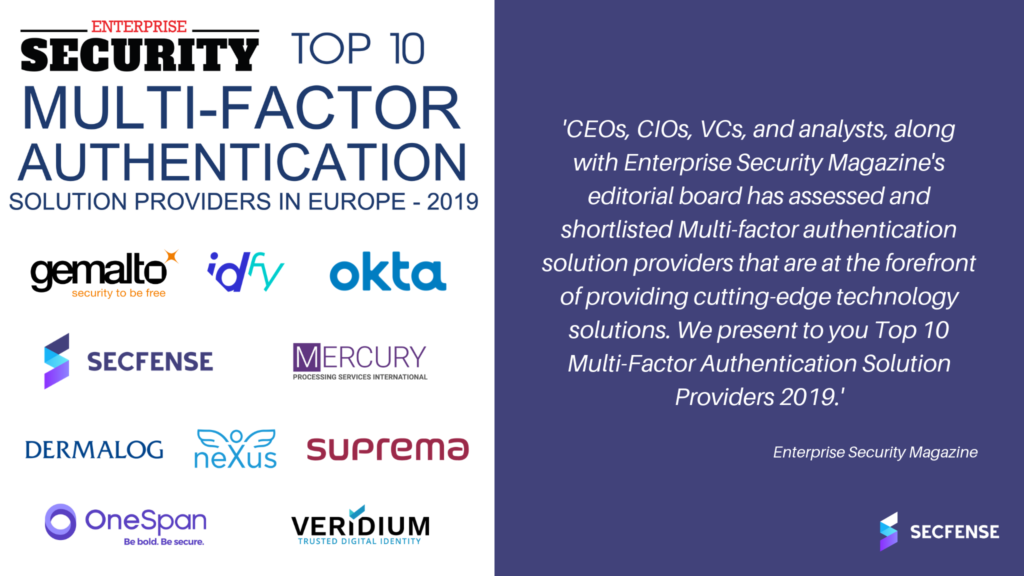 Secfense team is proud to receive the magazine's recognition as we strive to keep developing our technologies and engage with potential business and technology partners and help businesses improve the way user authentication is handled.
We will be present at the Total Telecom Congress event later this year in London, so feel free to come by and say hello if you see us or reach out to us on Linkedin if you can't visit the show but would like to chat with us anyway!