Secfense partners with Cherry GmbH, a company based in Germany that manufactures hardware products with a focus on Office, Gaming, Industry, Security, and switches for mechanical keyboards. The company has its origins in the United States and its branches are further spread into France and China.
Cherry is also a producer of CHERRY MC 4900 an easy logon mouse equipped with fingerprint authentication mechanisms.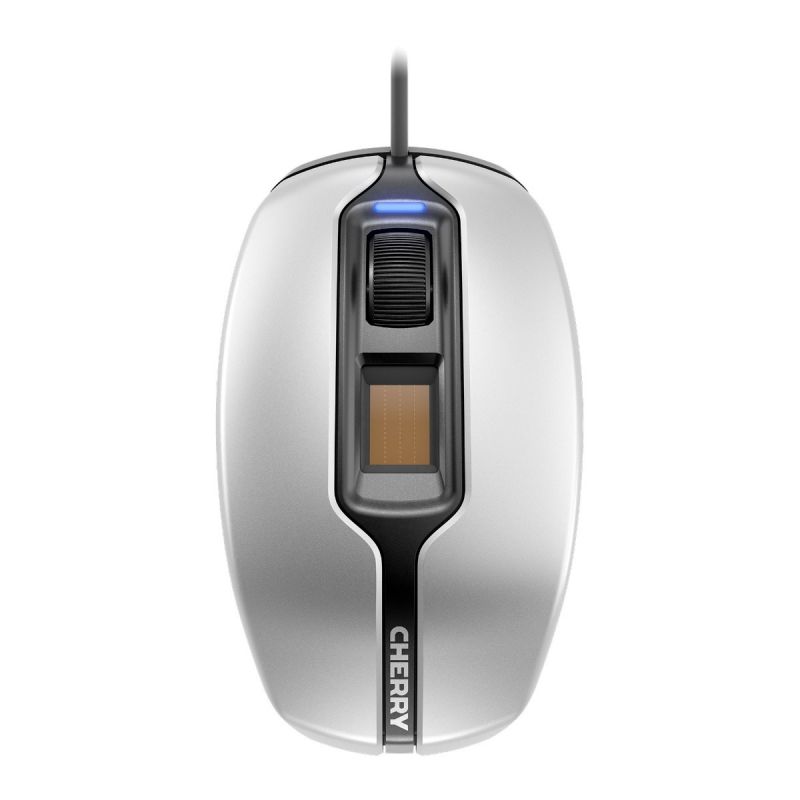 A couple of months ago Marcin Szary, our CTO had the pleasure to present our demo during one of the biggest healthcare events in Europe called DMEA Healthcare (previously known as ConhIT) in Berlin. Right after the presentation, the Cherry representative came to us to chat a little about technology and cybersecurity.
Just a couple of months has passed since that event and we are proud and happy to announce that both companies Secfense and Cherry GmbH decided to partner together and bring WebAuthn mechanisms in front of more people.
FIDO2 is a web standard, that was published by World Wide Web Consortium. Its sole and major purpose is to reinforce the authentication process. WebAuthn offers a new authentication method that would not involve the need to create password/s and insert the password/s each time a person logs in. It allows the person to use local authenticators such as fingerprint keyboards, biometric mice, and other personal devices and systems (Windows Hello) equipped in biometric authentication.
The Secfense's technology called Secfense User Access Security Broker and the biometric device CHERRY MC 4900 can now be used together and therefore people and businesses that will purchase Cherry's biometric products will be able to take advantage of the WebAuthn standard and therefore make the authentication process easier, faster and on the same time more secure.
WebAuthn is such a big thing mostly because cyber security was always a struggle between more comfort vs more security. It is not common where both user comfort and higher level of security can be introduced at the same time.
To learn more about the WebAuthn standard and how it can change the landscape of the authentication process in business you can visit this link here.
To learn more about Cherry's biometric products you can visit their official website here.
And if you'd like to learn more about microauthorizations, which was what triggered the initial conversation between Cherry's representative and Marcin during the show in Berlin then watch this short animation below that perfectly explains what the whole this is about.