Sanctions for DORA and NIS2
At the beginning of 2023, new regulations on cyber security and digital resilience went into effect, aiming to increase the protection of critical digital infrastructure in the financial sector and raise the level of cyber security in the European Union. The two key documents underpinning these changes are DORA (the Financial Sector Operational Digital Resilience Regulation) and NIS 2 (the Directive on Measures for a High Common Level of Cyber Security).
For many organizations, including those in the financial sector, these regulations introduce new requirements that can be difficult to meet. And more importantly, failure to comply can lead to serious sanctions.
Penalties resulting from failure to comply with DORA requirements
DORA focuses mainly on the financial sector, requiring entities in that sector to adhere to certain digital resilience standards. Penalties for violating these regulations can be severe, including fines as a percentage of a company's total annual revenue. In addition, regulators can order an audit or, in extreme cases, suspend the company's operations.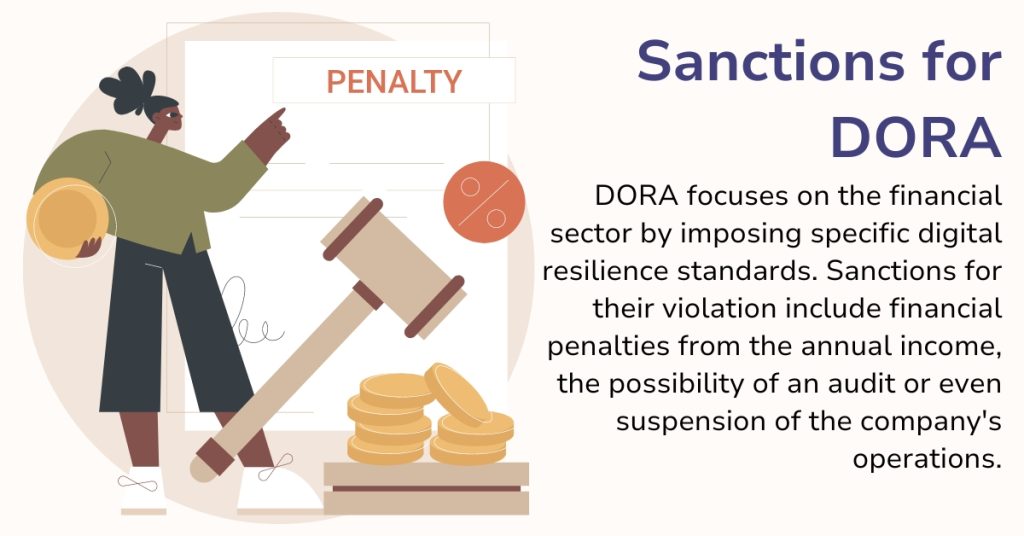 Consequences of non-compliance with the NIS 2 directive
NIS 2 is more general than DORA and applies to a broad spectrum of organizations. Violations of this directive can lead to financial penalties, which can reach millions of euros in the case of serious violations. Other sanctions may also be imposed, such as banning operations or ordering a security audit.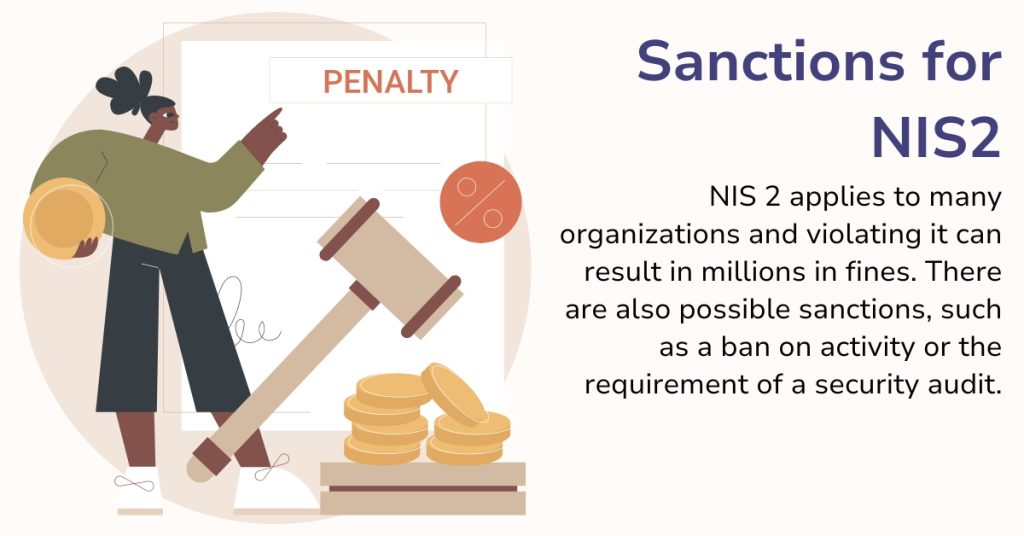 The role of strong authentication in the context of DORA and NIS 2
Authentication is a key element in ensuring digital security. Secfense helps organizations implement strong authentication methods without requiring tampering with the code of protected applications. In the context of DORA and NIS 2, adequate authentication may be one of the key steps toward compliance with the new regulations.
Summary
Failure to comply with DORA and NIS 2 requirements can have serious consequences for businesses. That's why it's worth paying attention to appropriate security measures, such as strong authentication, that can help meet these requirements. Secfense offers solutions that can assist organizations in this process, minimizing risk and helping them comply with the new regulations.
DORA and NIS2 Guidebook
We will soon make available a detailed guide to the DORA and NIS 2 regulations on the Secfense website. In the materials you will gain knowledge on topics such as:
Which entities are subject to DORA and NIS2?
Who is responsible for the implementation of DORA and NIS2?
What are the risks of not complying with these regulations?
What is the "size-cap rule" in NIS2 and does it apply to your organization?
At Secfense, we focus on enabling customers to quickly move from passwords to robust authentication resistant to phishing attacks, based on FIDO, or passwordless MFA technology. Therefore, in the guide you will find answers to questions about authentication, such as:
Do DORA and NIS2 make strong authentication mandatory?
Is every application subject to DORA and NIS2?
Does DORA only allow authentication based on asymmetric cryptography?
Is every IT provider a "third-party IT provider" according to DORA and are they required to use strong authentication?
To access our guide, we recommend subscribing to our newsletter, where we will provide updates, and following us on Linkedin, Facebook and Twitter.