Remote work has been an interesting alternative until now. Currently, it is becoming a necessity for which no organization was prepared on such a scale. No company can provide secure workstations for all employees to work from home, therefore remote work security became the number one priority.
Secfense Remote Work Security in 4 Simple Steps
Step 1: Secfense broker is deployed as a reverse-proxy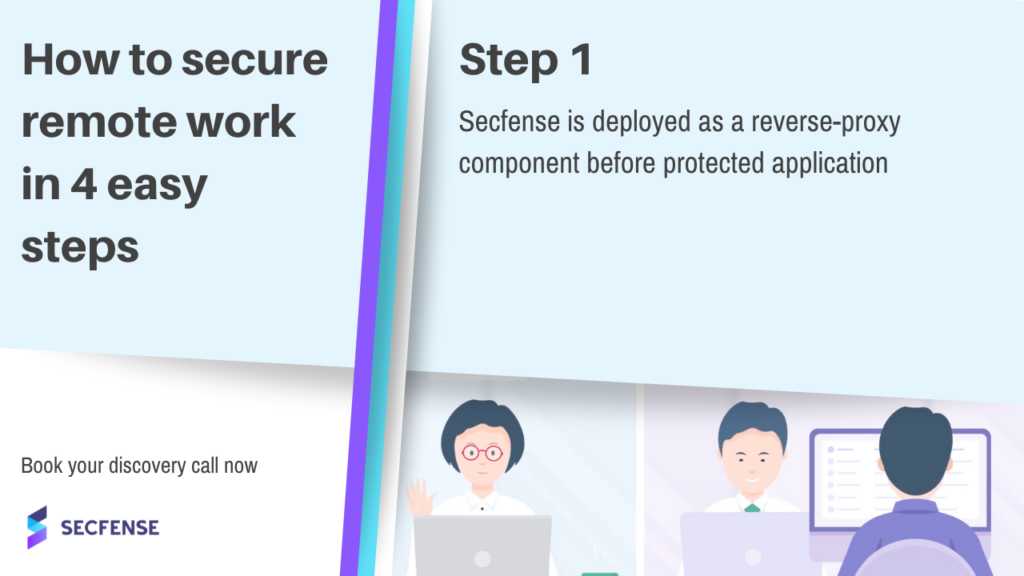 Secfense User Access Security Broker was built for situations like this – when the speed of implementation is crucial.
We are able to quickly and non-invasively secure access to all business apps for all employees who are currently forced to work remotely.
Step 2: The traffic goes through Secfense broker
You can set it all up yourself (with a walk-through that we will provide) in just one day.
Follow our upcoming publications or book a conversation with our expert if you need urgent assistance.
Step 3: Secfense learning mode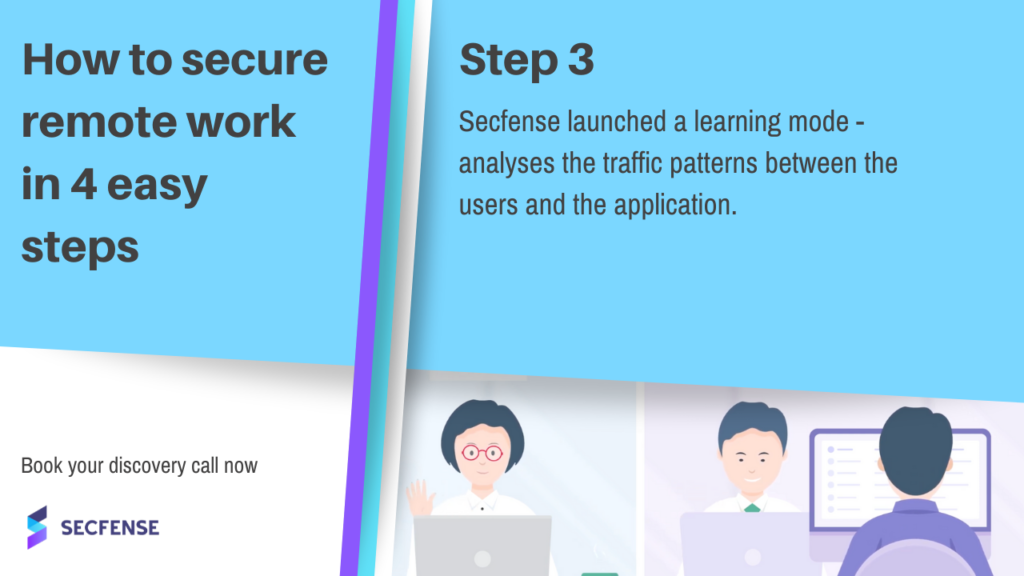 You can add two-factor authentication for all your employees who work remotely.
You can scale two-factor authentication to all your web applications.
You can pick whichever two-factor method you like.
You can set it all up yourself (with a walk-through that we will provide) in just one day.
Step 4: Learning matterns are applied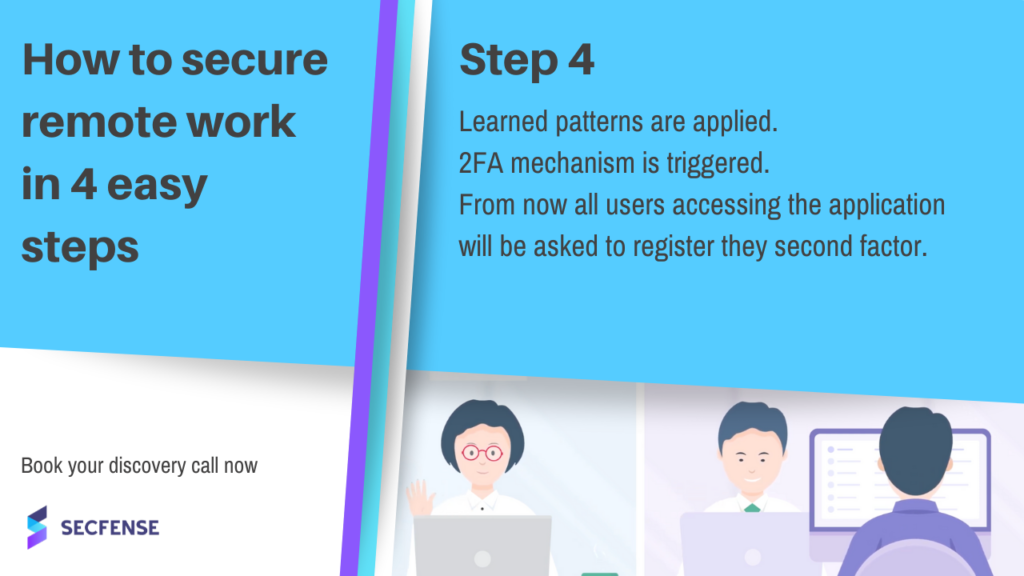 Below there's the video where we show the complete deployment of 2FA on Amazon.com. During this demo we have used U2F cryptographic keys as a second factor of authentication however it's up to you which method will you choose. Both TOTP, as well as FIDO2 standard, comes in the package.
You can schedule a discovery call with us below.

***edit***
most of the slots in our calendar are already taken so please contact us at hello(at)secfense.com and add REMOTE WORK in the title so we can easily track your email. Thanks!!!